With over 30 years of experience within the furniture trade Enzio Designs is a company where we pride ourselves not only on the quality of our products but also the standard of our service.

Enzio Designs is one of the largest family owned furniture retailers in Blackburn, Lancashire. Our stunning split level showroom showcases some of the finest pieces of contemporary and traditional furniture from around the world.

Unlike many online furniture retailers, we have our own purpose built 30,000 sq/ft warehouse, where the majority of our goods are kept in stock and are ready for immediate delivery.
Serviced Areas
Contact Details
I would recommend this business
I've been shopping at Enzio for probably the last 13yrs. I have always been happy with everything I have bought from here the staff have always been helpful from advice from staff in the showroom down to the delivery guys (very professional and careful with the delivery)
I would highly recommend having a look round the showroom.
| | | |
| --- | --- | --- |
| Value for money | | |
| Service & support | | |
| Quality | | |
| Location | | |
| Overall rating | | Excellent |
---
I would recommend this business
I recently bought a dining set of Enzio Designs and it looks absolutely beautiful in my front room, the table is of the highest quality and the customer service I had received when purchasing this dining table was excellent as the staff were very welcoming and friendly. Delivery was quick and they assembled it all for me for an extra charge which wasn't too dear. Overall High Quality products at affordable prices.
| | | |
| --- | --- | --- |
| Value for money | | |
| Service & support | | |
| Quality | | |
| Location | | |
| Overall rating | | Excellent |
---
I would recommend this business
The quality of the two sofas from Enzio were absolutely breath taking x It was my parents who ordered them, and when the said they were gorgeous I just said OK
But when they arrived yesterday, the quality and craftsmanship that these sofas have is amazing
In a couple of weeks, I will be visiting the showroom myself to purchase a sofa for my living room
Fantastic guys who delivered, they were a little late but they apologised, and explained they were stuck on the last job
From start to finish the customer service was excellent.
I'd say just go down and have a look as they bend over backwards to try and accommodate to what you want
Thanks Enzio
| | | |
| --- | --- | --- |
| Value for money | | |
| Service & support | | |
| Quality | | |
| Location | | |
| Overall rating | | Excellent |
Photo Book
Social Activity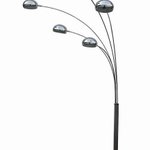 Enzio Designs want to ensure you get the best of this festive period, with up to 50% off sale :) http://t.co/fy3OG6Du
Enzio Designs are wishing everyone a happy 2012 :)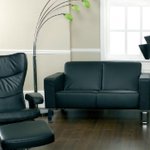 @AshDesaii Hi Ash, hope you are well, currently we have them priced at 169.99 and they are in stock :) happy NYE :) http://t.co/jhtadWs2
From Our Website
How long has Enzio Designs been established? A. Enzio Designs first opened its doors to the Furniture Retail market back in 1979. Since then we have grown considerably and we are now one of the largest and most trusted family-owned Furniture Retail companies in Lancashire. Q. Do you have a showroom? Yes. We have a showroom in Blackburn, Lancashire where we are showcasing many of the items we feature online. You are welcome to visit us anytime during our opening hours. Q. Can I order over the phone?
Nearest Businesses